Custom
Clearance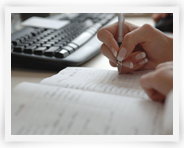 We Offer unparalleled Custom Broking Services. Since our inception, we have been growing day by day as a trustworthy and popular Custom Broking Agents, offering world class Custom Clearing Services from India. It is our endeavor to enhance our customer's delight by offering them right solution at right time. We are well conversant with the Exim policies and procedures, BTN tariff classifications, Documentation, Customs Clearance procedures in existence at various Sea/Air Ports in India, We provide complete Assistance to our Customers with regards to any matters related to Customs, Excise, Ports, CFS, ICDs, Licensing Agencies.
Relocation
Logistics
In the recent times for business, overseas assignments or Transfers to International offices of Companies, Company Executives have to relocate to/from various countries across the world, One of the major concerns experienced by these high profile executives is to relocate their belongings with at the most safety and Care and without undergoing much hassles with the Customs and other Authorities in the foreign Countries where they are transferred or visiting.
We had noticed this fact and formed a separate division with a team of highly experienced and knowledgeable personnel's who right from the packing of goods in the country of origin upto Door delivering your goods after unpacking it takes care of all activities.

Our Relocation services comprises of :
Packing, Unpacking and Installation.

Transportation at Country of origin/Country of Destination.
Documentation & Customs Clearance at Country of Origin/Country of Destination.
Freight Booking.