Company
Profile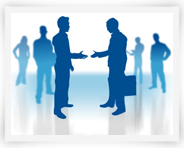 Welcome to the dynamic world of FREIGHTWORLD LOGISTICS SERVICES., one stop destination for all your logistic needs. We are among the noted Logistics Freight Forwarding Service providers, incepted in India. Our authentic and trusted services have helped us to achieve an unrivalled name for ourselves. With the help of our vast and well settled network throughout India, we are able to provide our customers with hassle free services such as Air and Sea freight forwarding services, Customs Clearing Services, Transportation and warehousing.

FREIGHTWORLD LOGISTICS SERVICES. realizes that clients have specific requirements with regards to their shipments. We therefore spend considerable time to consult clients individually to understand their specific requirements. Thus we never try to fit a standard product to your special needs.

Let FREIGHTWORLD LOGISTICS SERVICES. be your business partner. We have the resources & the expertise to help you compete more effectively. Giving us an opportunity to serve you would definitely be the beginning of a mutually beneficial relationship.